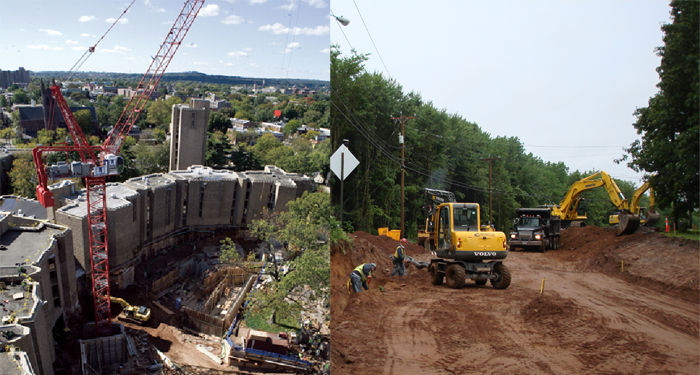 Since 1980, Camputaro & Son Excavating, Inc. has provided Connecticut with the quality customer service matched by few other construction companies. Today, we continue to grow and deliver our high quality service, combining our skills in utility installation, demolition, remediation, excavation, shoring, paving, and concrete to innovative and complex projects. Camputaro is a leading site work/heavy highway contractor in Connecticut and is well respected among the foremost construction managers and owners.
Camputaro has grown to over 150 employees and completes close to $40,000,000 in sales each year. We employ only the most professional, experienced individuals who pride themselves on being able to deliver a quality product in a safe and timely manner. In conjunction with our exceptional employees, we maintain a fleet of over 175 pieces of late model heavy equipment, ensuring that our crews always have the right equipment at the right time.
Camputaro was originally founded as primarily an excavating contractor, however, over time we have adapted to change with the trends and needs of the industry into the corporation that we are today. Though our company falls under the general category of a heavy highway/sitework contractor, we also self perform shoring and sheeting, structural concrete, bridge replacement and rehabilitation, environmental remediation, demolition, utility installation, dewatering, paving, and more. By being able to self perform this array of specialties we are better able to maintain the progress of the work and control the budget on our projects.
With a bonding capacity of $60,000,000, we are able to bid on large and small projects. we are pre qualified to work for both the Connecticut Department of Transportation and the Connecticut D.A.S.