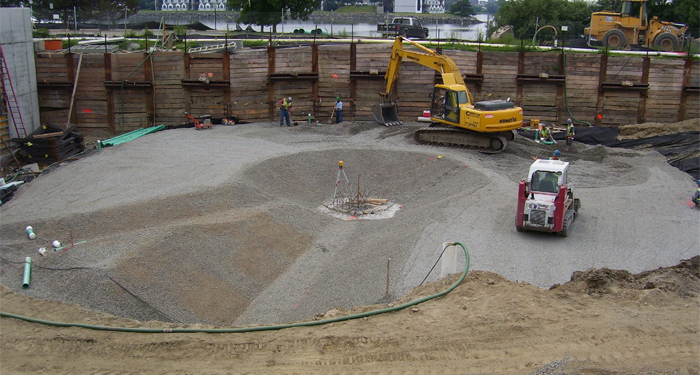 Client: Town of Milford
Contract Value: $6,241,000
Installed 16,000 s.f. of tied-back soldier pile and lagging
45,000 c.y. of structure excavation for the installation of new CIP primary and secondary settling tanks, aeration tanks, and support buildings
Installed and maintained a dewatering system capable of removing 350 gallons per minute
Installed over 15,000 l.f. of new plant piping while maintaining the daily operation of the plants
Excavated and disposed of 12,000 tons of contaminate fly ash
Installed 4,200 s.f. of permanent epoxy coated groundwater cutoff sheeting
Completed all site finishes including building backfill, concrete sidewalks, and asphalt driveways and parking lots.