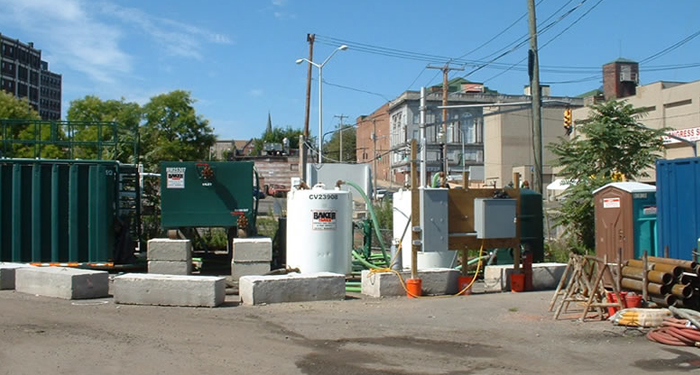 Site remediation requires skill, training, safe work habits, and most importantly, experience. As Connecticut's need for re-development grows, safe remediation is in high demand. Until recently, many of Connecticut's most desirable locations were empty, due to soil contamination from years past. But with skilled remediation, we can return these locations safe, and productive uses.
Camputaro & Son, Inc. has completed remediation of entire blighted city blocks, to make way for new schools in Hartford and New Haven, Connecticut. We have completed selective remediation or removal of "hot spots" for the construction of office buildings, and mass encapsulation remediation projects that keep contaminated soils safely inaccessible.
Our remediation crews have the proper training and skill to excavate, haul, and dispose of contaminated materials. And perhaps, most importantly, we actively follow and comply with federal laws and the state of Connecticut's requirements, disposal laws, rules and guidelines, to perform remediation projects safely and effectively. When considering remediation, there's no room for error. Experience counts, and Camputaro & Son, Inc. is your first choice for experienced remediation services.